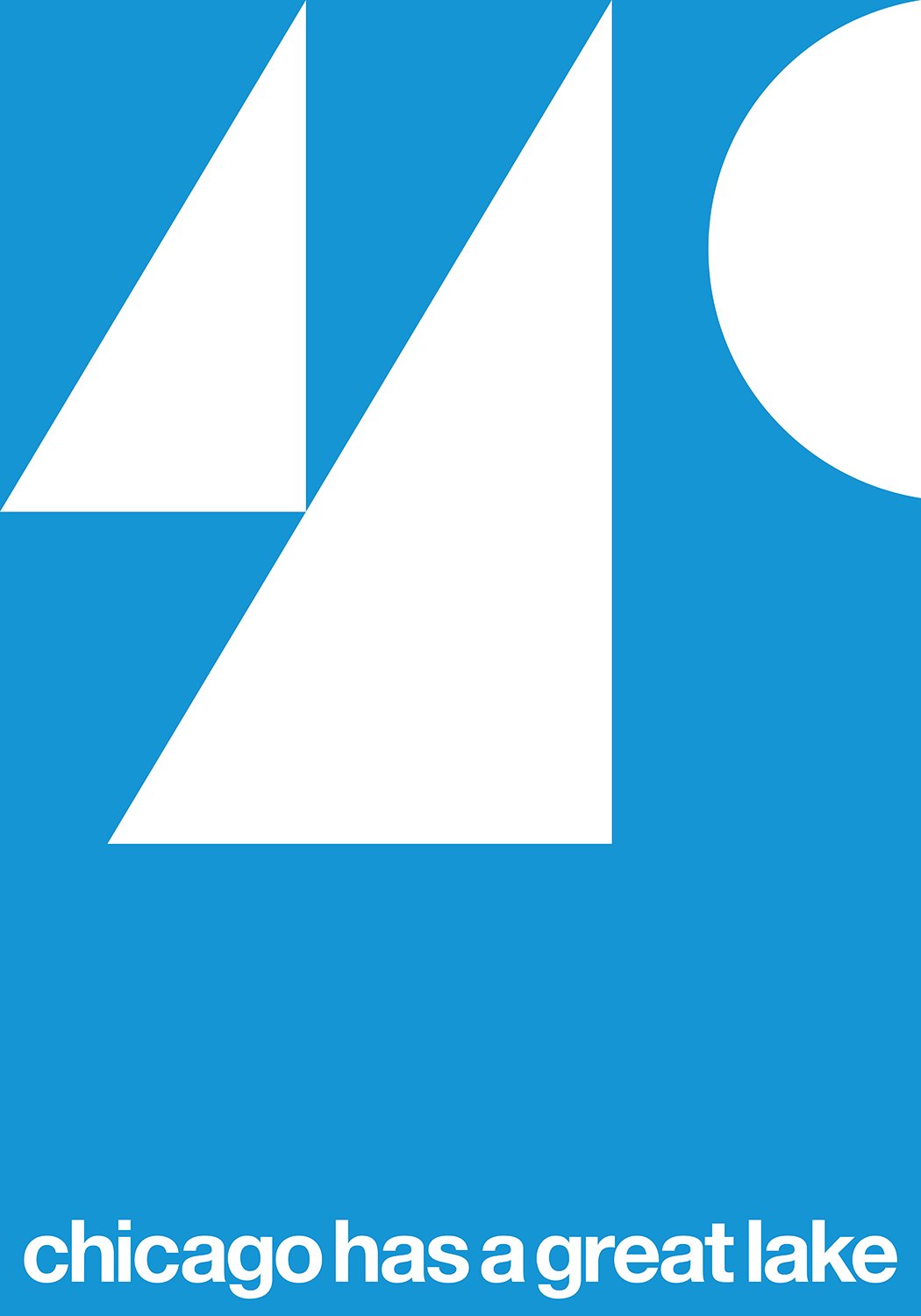 Chicago Has a Great Lake (smaller size)
Due to popular demand, we have printed a smaller-scale chicago has a great lake print.
This iconic design was created by John Massey for Container Corporation of America in 1966. The design was part of the Chicago Cultural Communication Project, the aim of which was "to provide the city of Chicago with a consistent series of brilliant and unusual posters calling attention to the many cultural and recreational facilities available to its population..." Featuring the abstract geometry of two sailboats under the sun and amidst the breadth of Lake Michigan, the design combines high modernism with a dry wit in a glorious white and blue. Brilliant indeed.
These posters are printed in a limited-edition of 250. They were printed by the wonderful people at Delicious Design League on a gorgeous paper from Michigan's French Paper Company.
- Limited-edition, exclusive to Flatmade
- Serigraph (silkscreen)
- Printed on heavyweight archival paper
- Paper dimensions: 16.8" x 24"
About the designer
John Massey (born 1931) is the designer's designer. Mr. Massey served as Director of Design, Advertising and Public Relations for Container Corporation of America from 1964 to 1983. Mr. Massey once declared that: "A graphic design must satisfy the problem it was conceived and planned to solve, but it can achieve a life of its own, transcending the assignment. This autonomous life is achieved because the creator imbues it with a spirit." His spirited designs may be found in the Smithsonian Institution, the Museum of Modern Art as well as collections around the globe.