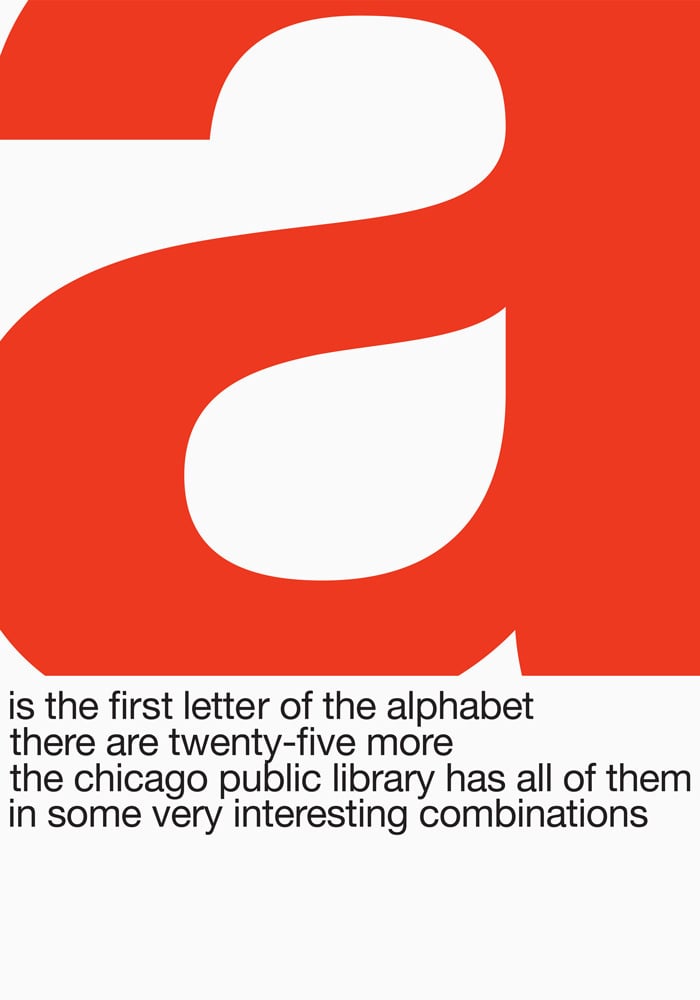 Chicago Public Library Redux
You twisted our arm. We are rereleasing the wonderful Chicago Public Library print in a new smaller format.
This stunning poster was designed in 1966 by John Rieben for Container Corporation of America's Chicago Cultural Communication Project.
Flatmade, in collaboration with Mr. Rieben, is releasing the print in a limited-edition of 250. The posters were printed by Brooklyn's Haven Press, a leader in silk screen printing.
- Limited-edition, exclusive to Flatmade
- Hand-printed serigraph (silkscreen)
- Printed on 100% cotton Coventry Rag archival paper
- Dimensions: 28 x 40 inches
About the designer
John Rieben (born 1935) is an internationally recognized graphic designer whose career has included serving as the Manager of Design at the Container Corporation of America, Director of Communications at Raychem Corporation and Vice-President and Creative Director at Mobium/RR Donnelley. Mr. Rieben has taught graphic design at the university level and is now Professor Emeritus at the University of Wisconsin, Madison.
Mr. Rieben's work is in several prestigious collections including the Museum of Modern Art. Mr. Rieben's designs have been featured in a number of publications including Who's Who in Graphic Arts and Steven Bateman's 2011 book Symbol.