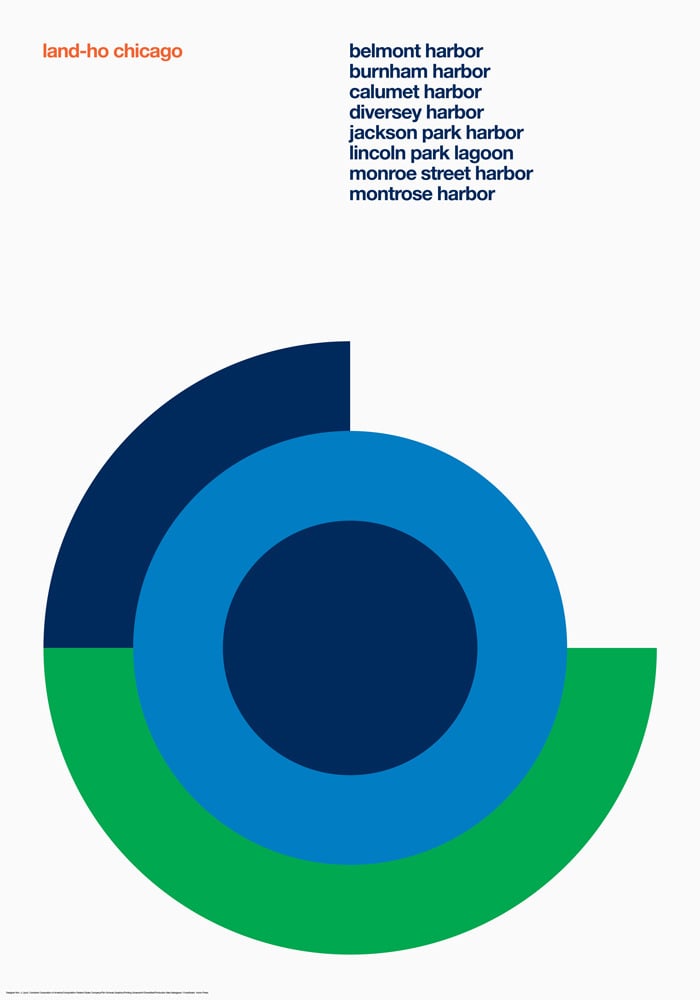 land-ho chicago (Last one!)
This stunning poster was designed in 1966 by William Lloyd for Container Corporation of America's Chicago Cultural Communication Project.
Flatmade is releasing the print in a limited-edition of 200. The posters were printed by Montreal's Artbeat Studio, a leader in silkscreen printing.
- Limited-edition, exclusive to flatmade
- Hand-printed serigraph (silkscreen)
- Printed on heavyweight archival paper
- Dimensions: 35 x 50 inches
About the designer
William Lloyd (1937-1995) was an internationally recognized graphic designer. He is best known for creating the iconic three-arrow recycling logo. Lloyd came to Container Corporation of America in 1968 before starting his own firm Lloydesign in 1976.